Forms that Simplify Everything
Our built-in forms are flexible, unlimited, fast, and easy-to-use. They even allow you to assign & track responses within your team.
Our forms are especially good for:
Volunteers
Hiring
Recruiting
Contact
Surveys
Payments & Donations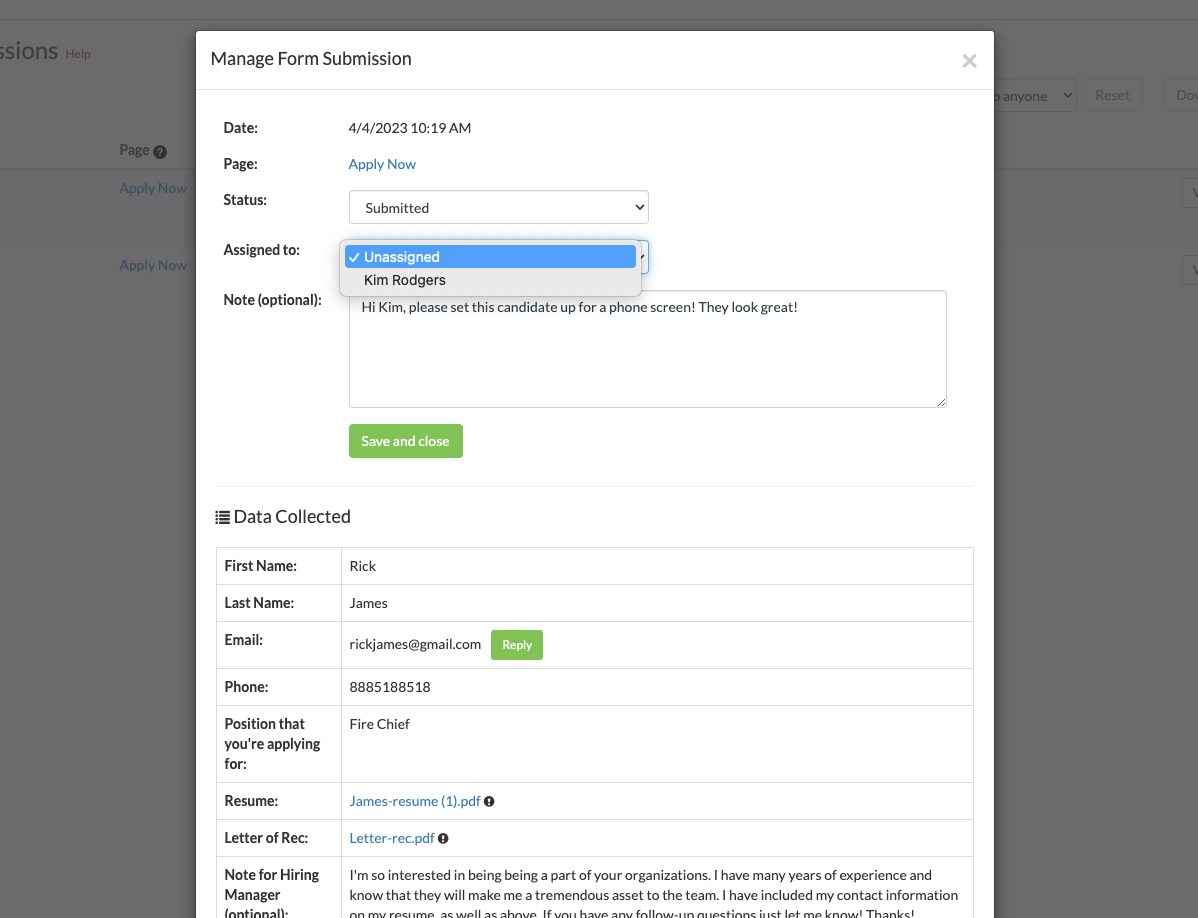 NEW
Finally! A PR assistant
Our engage communication tool is like magic. It turns any webpage into an instant communications hub.
With a single click, you can share critical information to your community via:
e-mail
Facebook
Twitter
Nextdoor
LinkedIn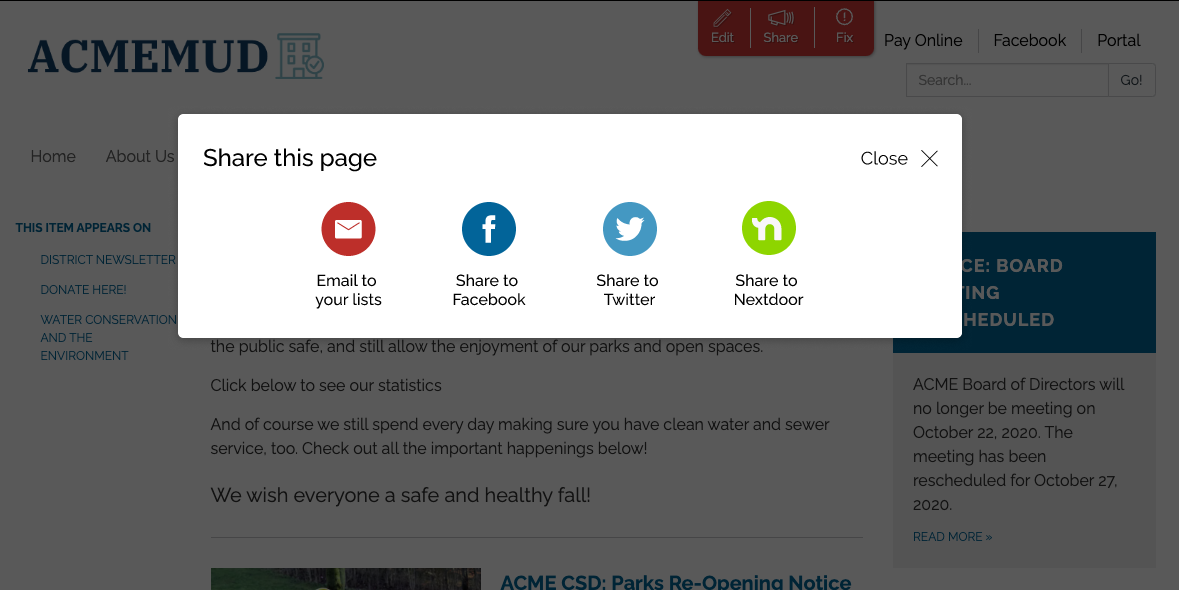 NEW
Simplify your most important task
Holding meetings is one of the most important tasks for any special district, but it's always been a pain to manage online. Not anymore.
Our meeting assistant changes everything by:
Learning the cadence of your meetings
Posting directly to your homepage
Checking for compliance
Scanning pdfs for accessibility
Optimizing for remote participation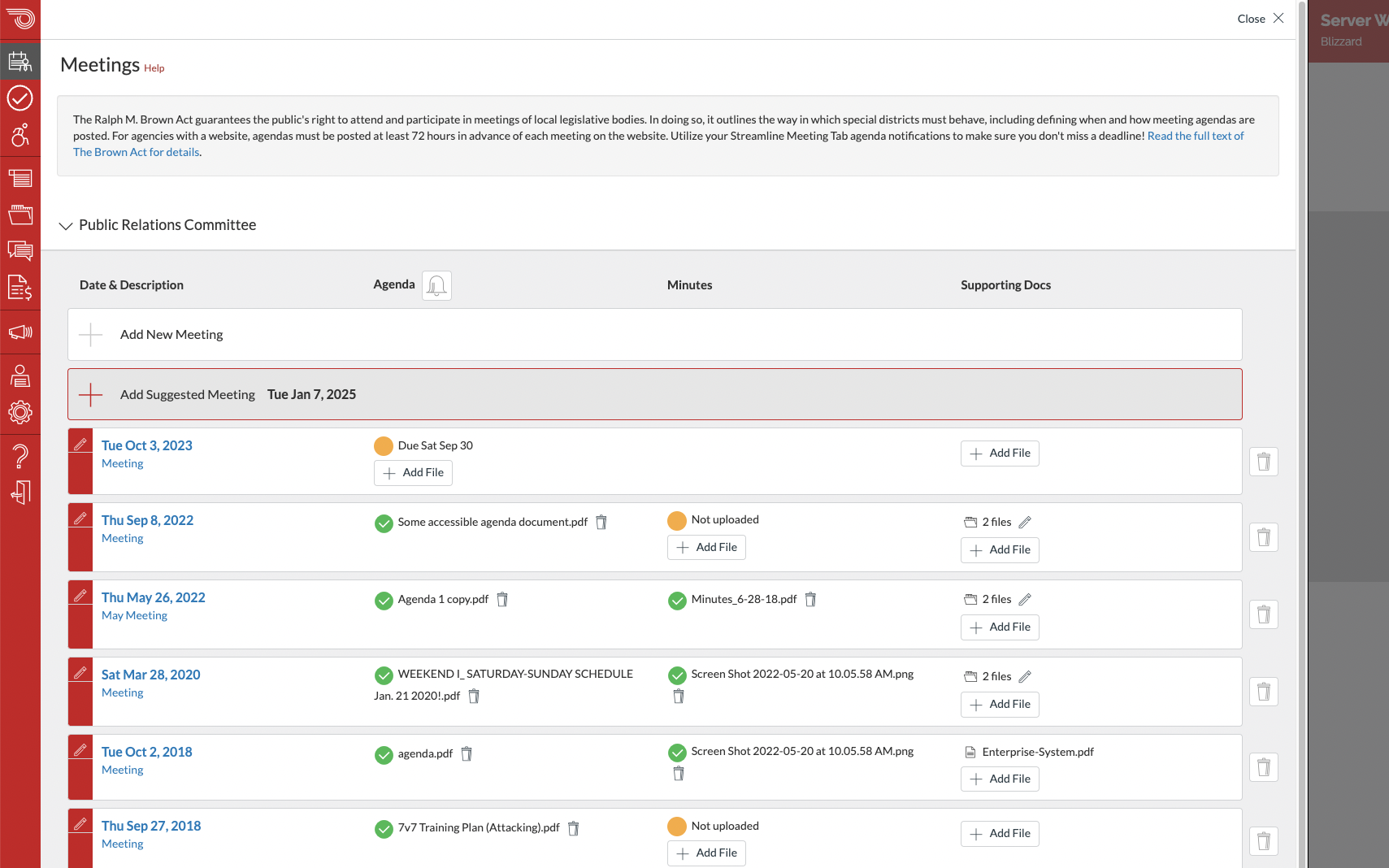 NEW
Get everyone on the same page
Built-in Intranet / Operations Hub
Districts are doing a LOT of legwork that the outside world doesn't see. Our built-in intranet portal will take the edge off and save you time.
Districts love using portal to:
Post/Store internal docs
Post internal updates and alerts
Optimize board communications
Collect timesheets
Submit expenses
Post meetings
And more...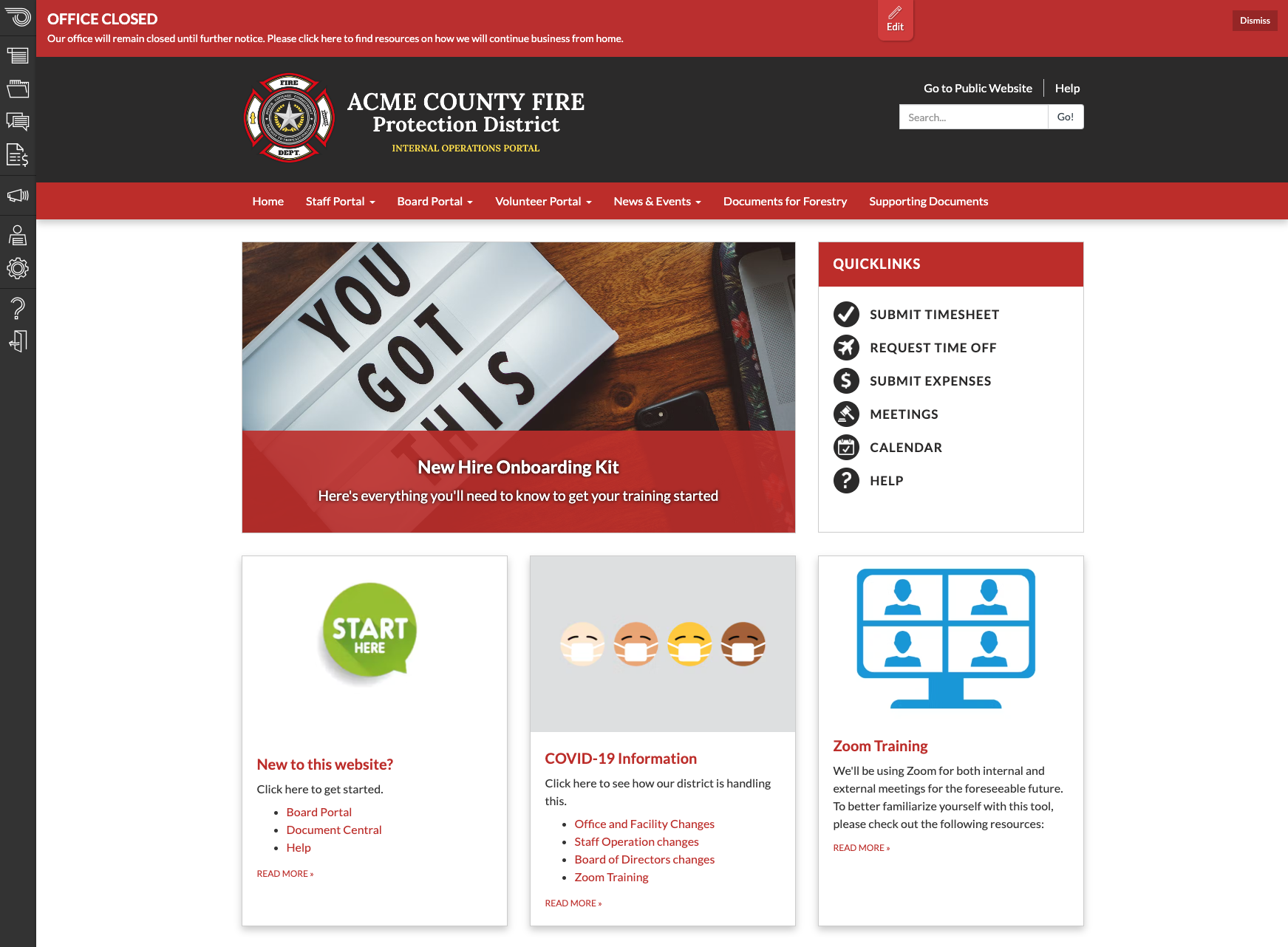 Posting to a traditional district website is a pain and takes WAY too much time. It's the #1 reason why district websites become out-of-date or fail altogether. Not anymore.
Streamline makes it dead simple to:
Add a new page
Make quick edits
Adjust your homepage
Include images
Share video
Add webforms
Collect payments
Embed 3rd party tools
And more...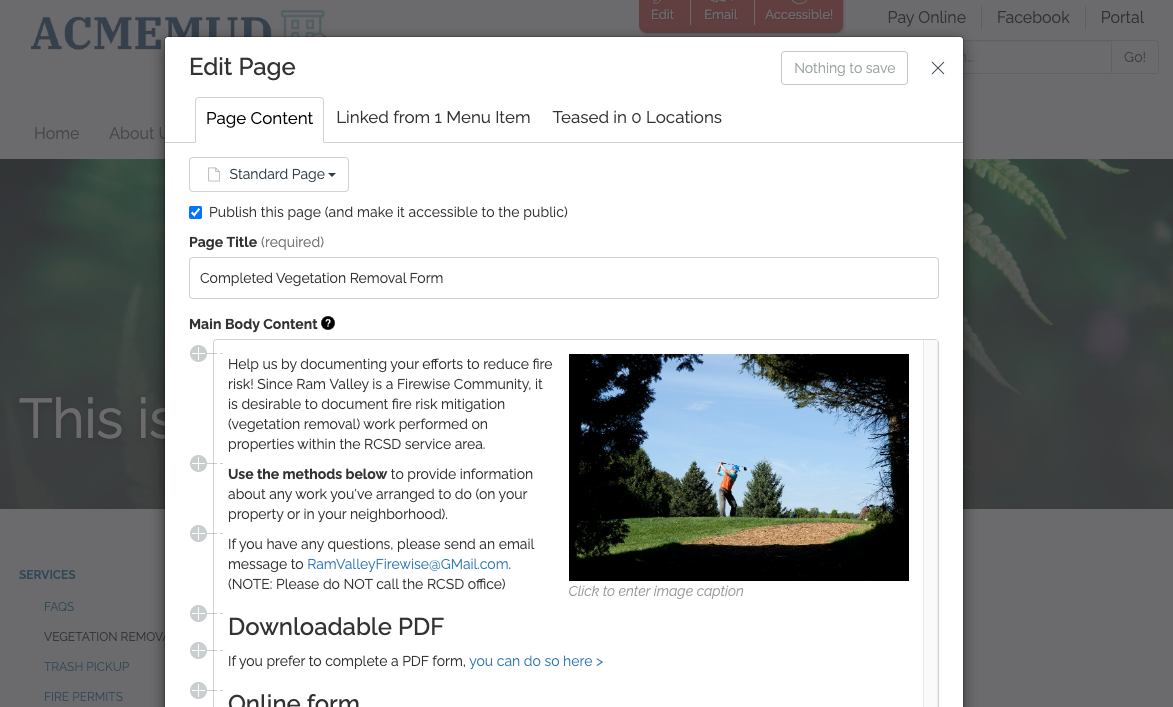 NEW
No more chats with a developer
Code-Free & Maintenance-Free
We get it. You aren't a web developer and your team doesn't want to spend time learning HTML or on the phone with a web developer just to get something small done. So, we've built the Streamline platform to be 100% person-friendly.
What that means for you:
No coding
No domain management
No web hosting management
A friendly support person is always available when you have a question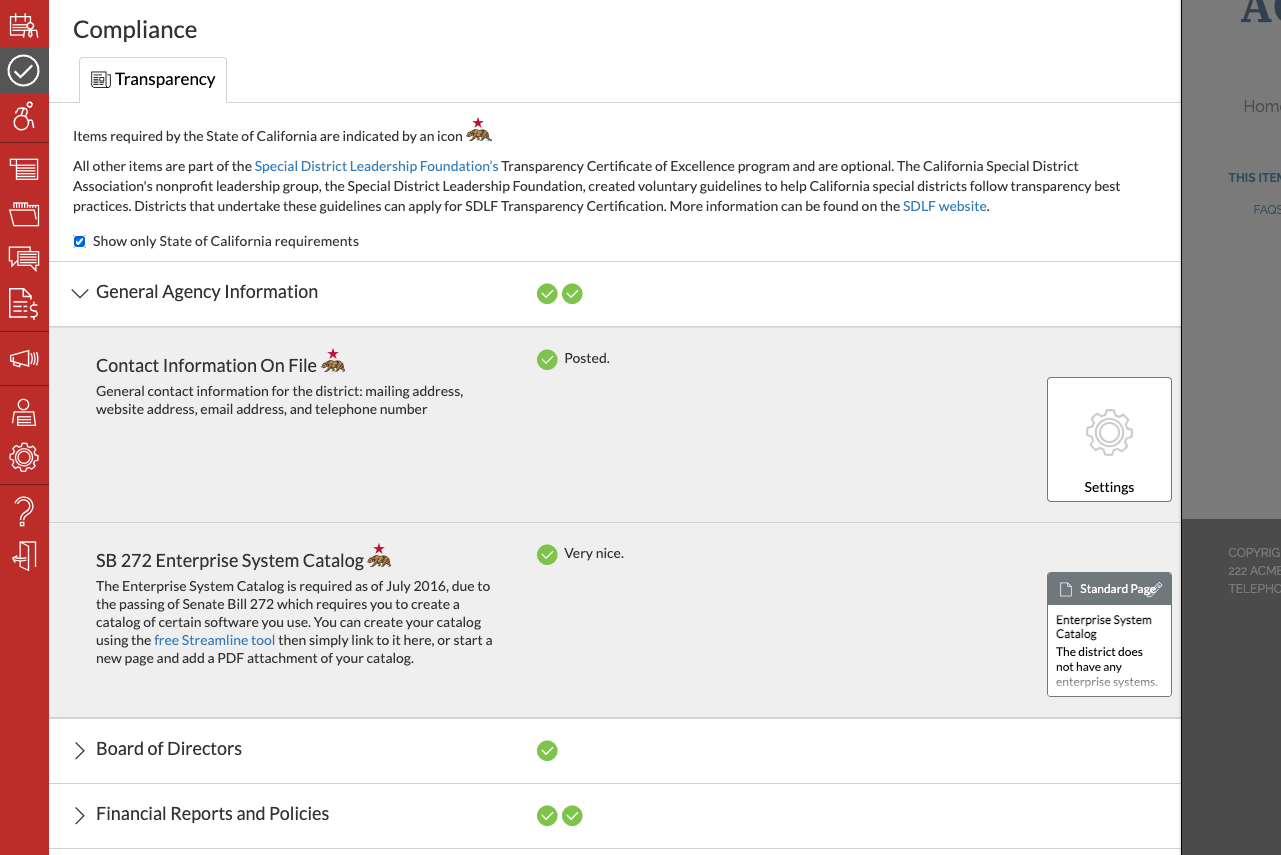 NEW
Everyone's favorite part
The Best Training & Support
Free and unlimited training and support is available for all users. When you reach out for help, a real human will get back to you in less than an hour.
⭐⭐⭐⭐⭐
"I could not be happier with Streamline. This platform has saved me countless hours of work and brought a ton of praise. The customer service is unsurpassed, as demonstrated during the catastrophic Caldor Fire, for that we are forever grateful. The best thing we did was get connected to Streamline! "
– Dana Keffer, Executive Assistant, El Dorado County Transportation Commission
⭐⭐⭐⭐⭐
"I wish all conversions went as smoothly as it was with moving our old website to Streamline! The compliance check tool is fantastic, and we greatly appreciate that Streamline included SDLF Transparency Certification. We now have a new goal for transparency which will be possible through Streamline."
– Dawn Leith, General Manager, Forestville Water District
⭐⭐⭐⭐⭐
"Streamline recognizes the need for technical and creative support to Special Districts of all sizes and types to be transparent, communicative, and resourceful to the public - all while holding impeccable ADA Compliance. We appreciate Streamline and their dynamic staff. Thank you!"
– Elizabeth Salomone, General Manager, Mendocino Russian River Flood Control District
⭐⭐⭐⭐⭐
"Streamline is truly wonderful! As someone who knew nothing about building websites before my current career, Streamline has made it simple and fun to put together a website for our District. They are so quick at responding to any questions or concerns. Every time you speak to someone there you feel as if you are talking to a friend, I have never heard them use a "customer service voice."
– Meghan Orsetti, Administrative Services Technician, Groveland Community Services District
⭐⭐⭐⭐⭐
"Cannon Beach RFPD has been part of the Streamline community since early 2017. I have been extremely pleased with the platform for the control we have gained, and the ease of updating content. The support received if we have a question is an email or phone call away. I highly recommend this website tool for any local government agency interested in a powerful and flexible system to maintain an up-to-date website."
– Matthew Benedict, Fire Chief, Cannon Beach Rural Fire Protection District
Sound good?
We would love to answer any questions you have about Streamline, pricing, or the website transition process.
Learn More