I could not be happier with Streamline. This platform has saved me countless hours of work and brought a ton of praise. The customer service is unsurpassed, as demonstrated during the catastrophic Caldor Fire, for that we are forever grateful. The best thing we did was get connected to Streamline!
– Dana Keffer, Executive Assistant, El Dorado County Transportation Commission
---

Streamline is awesome! It takes very little effort to maintain our website. The transparency tools and Board meeting dashboard is so easy. They are also very responsive to questions, host webinars for clients so we are constantly learning, and provide new updates on a regular basis. We highly recommend Streamline.
– Sherrie Sobol, Board Secretary, Humboldt Bay Municipal Water District
---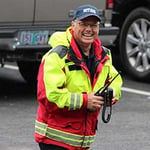 Cannon Beach RFPD has been part of the Streamline community since early 2017. I have been extremely pleased with the platform for the control we have gained, and the ease of updating content. The support received if we have a question is an email or phone call away. I highly recommend this website tool for any local government agency interested in a powerful and flexible system to maintain an up-to-date website.
– Matthew Benedict, Fire Chief, Cannon Beach Rural Fire Protection District
---

I wish all conversions went as smoothly as it was with moving our old website to Streamline! The compliance check tool is fantastic, and we greatly appreciate that Streamline included SDLF Transparency Certification. We now have a new goal for transparency which will be possible through Streamline.
– Dawn Leith, General Manager, Forestville Water District
---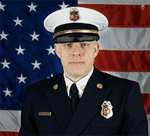 The website is an invaluable tool to share information with our citizens. As the Fire Chief, it is good to know that I have full control over our website and the content on it. The District now has multiple staff members that can update whenever we need to. Adding agendas and keeping up with meetings is easy, and knowing our site is compliant with all state and federal online requirements gives us one less thing we need to worry about.
– Brian Helmick, Fire Chief, East Contra Costa Fire Protection District
---

Streamline recognizes the need for technical and creative support to Special Districts of all sizes and types to be transparent, communicative, and resourceful to the public - all while holding impeccable ADA Compliance. We appreciate Streamline and their dynamic staff. Thank you!
– Elizabeth Salomone, General Manager, Mendocino Russian River Flood Control District

---

Streamline is truly wonderful! As someone who knew nothing about building websites before my current career, Streamline has made it simple and fun to put together a website for our District. They are so quick at responding to any questions or concerns. Every time you speak to someone there you feel as if you are talking to a friend, I have never heard them use a "customer service voice."
– Meghan Orsetti, Administrative Services Technician, Groveland Community Services District