We work with more than 550 special districts across the United States - way too many to list here! If you are interested in speaking to some of our customers in a district like yours, give us a shout and we'll connect you.
---

You will definitely want to talk with Streamline. They have done a great job for the District over the last couple of years. I feel they were very instrumental in assisting our District maintaining our Transparency Certificate for the third straight time.
– Robert Johnson, General Manager, Aromas Water District
---

Streamline is awesome! It takes very little effort to maintain our website. The transparency tools and Board meeting dashboard is so easy. They are also very responsive to questions , host webinars for clients so we are constantly learning, and provide new updates on a regular basis. We highly recommend Streamline.
– Sherrie Sobol , Board Secretary, Humboldt Bay Municipal Water District
---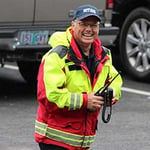 Cannon Beach RFPD has been part of the Streamline community since early 2017. I have been extremely pleased with the platform for the control we have gained, and the ease of updating content. The support receive if we have a question is an email or phone call away. I highly recommend this website tool for any local government agency interested in a powerful and flexible system to maintain an up-to-date website.
– Matthew Benedict, Fire Chief, Cannon Beach Rural Fire Protection District
---

Now that we have Streamline, I can't imagine having gone with one of the other web designers. It's so easy to use! Streamline also works with CSDA to stay on top of state mandates, and since their website tool was built just for special districts, there are compliance guidelines built right into the site. It is a relief to have that backup in place!
– Noëlle Denke, Public Affairs, Fallbrook Public Utility District
---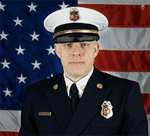 The website is an invaluable tool to share information with our citizens. As the Fire Chief, it is good to know that I have full control over our website and the content on it. The District now has multiple staff members that can update whenever we need to. Adding agendas and keeping up with meetings is easy, and knowing our site is compliant with all state and federal online requirements gives us one less thing we need to worry about.
– Brian Helmick, Fire Chief, East Contra Costa Fire Protection District
---

Happy with Streamline! Streamline took extreme care to understand the complexities of our services and provided an upgraded website that is aesthetically pleasing as well as compliant. And the customer service is stellar.
– Kara Ralston, General Manager, Camarillo Health Care District


---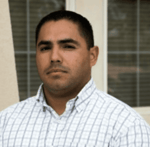 Streamline was built to help special districts who are big enough that they will have to obtain a website by the SB929 requirement deadline, but small enough so that a person who does not have much time can easily update their District's web page.
– Raul Barraza, General Manager, Arvin Community Services District