Upcoming webinars
We'd love to see you on one of our upcoming webinars!
If there's a subject you'd like us to cover that isn't listed here, let us know.
Scroll down for on-demand resources from past webinars.
---
Free online workshop!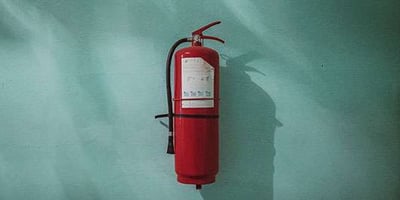 Disaster Planning 101: create a Risk Assessment for your district
Without proper planning in place districts have lost records, even entire histories, to fire and flood. Without advance planning, switching to remote work overnight became difficult, if not impossible, for many districts during the COVID crisis.

Join us and we'll work together to perform the Risk Assessment process for each district in attendance.
Thursday, July 23, 2020
10:00am Pacific | 11:00am Mountain | 12:00pm Central | 1:00pm Eastern
---
5 years, 500 customers (x2)
Join our launch celebration August 13, 2020!
Five years and 500 Streamline Web customers later (+500 free tool users), we're launching two new products to help special districts better engage with their communities. It's going to be a fun party, and we hope you'll join us!
Thursday, August 13, 2020
3:00pm Pacific | 4:00pm Mountain | 5:00pm Central | 6:00pm Eastern
Register for our Zoom meeting, it's free! >
---
New Streamline customer webinar series
Weekly Workshops - Up Your Website Game!
20-minute customer webinar every Wednesday featuring a rotating list of fun, interesting projects that will make anyone look like a website wizard!
July 22: Choosing images, colors, and designs that express your district's brand
July 29: Become more efficient and reduce the need for paper using Portal
August 5: Third party tools and widgets that can add to your site's functionality
Sign up for any or all topics here >
---
New 2020 website series
Engage Your Community:
Using Guerrilla Marketing Tactics to Promote Your District
A series of 30-minute webinars to help you inexpensively share the important work you do with your community!
Dates TBD
---