Special districts are making good progress moving payments online, much to everyone's delight!
Of course, we'll all do whatever it takes to get the job done. We'll open the envelopes, help our constituents write the checks in person. Whatever. But just ask any multi-tasking district office manager and they'll tell you how nice it is to have payments flowing in automatically. It's easier for everybody.
Taking a look at our special district websites I see almost every district type is adopting online payments from fire districts, to mosquito/vector, cemeteries, parks and rec...you name it. And while I didn't click through everyone's sites, it appears there are three big categories for the types of payments districts are accepting online.
I grabbed a few examples so you can see them in real life:
Keyes Community Services District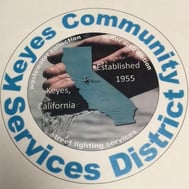 Keyes is making it simple for customers to pay their water bill. They simply fill out the form and then their payment details, and they're done.
Personally, I like the way they highlighted an example water bill to make it very simple for customers to identify the information they need to gather from their own bill. Good thinking!
On the Keyes side of the equation the payments go through immediately and you can check the payments system, in this case Streamline Payments ; - ) and mark your records accordingly for who has paid.
Lockwood Fire Protection District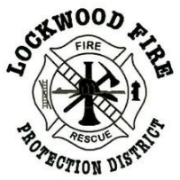 If your district wants to start collecting donations, get started by putting a link on your website for online donations. Lockwood is doing it right. The "Donate Today" link is featured prominently on their website navigation. Of course, you can also place the link in a Facebook post, Instagram, or an email.
The beauty of collecting online payments is your constituents can make the donation right when they're in the spirit of giving.
Pine Grove Cemetery District

Selling cemetery plots is central to what Pine Grove Cemetery does. And they ease the burden on their customers by making it simple to purchase their plots online.
This makes record keeping simple and collection as well since many cemeteries may not have regular office hours for an in-person visit.
We've thoroughly enjoyed going on the online payments journey with our districts. We have learned a lot from you all over the last year and we look forward to seeing more amazing examples of online payments out in the wild!