If a picture's worth a thousand words, then surely, an animated GIF must be worth millions?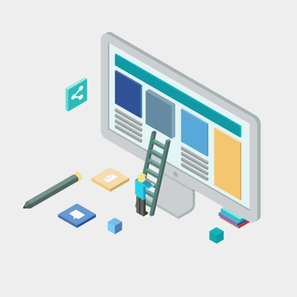 That's the idea behind our featured win this week: a homepage upgrade that is visually stunning, yet deceptively simple to implement. Check San Gabriel Valley Mosquito & Vector: https://www.sgvmosquito.org/
They've swapped out several static images on their homepage for animated GIFs, which creates a fun & educational experience that feels sleek and professional. And they are a great happy medium between a static image and video.
(For the uninitiated, "animated GIF" is a type of image file made up of a series of individual frames. When displayed, GIFs provide an animated sequence that cycles over and over without stopping, kind of like a mini-movie that plays forever.)
So how did the team at SVG do it? By using a web-based image editing and design tool called Canva. There are free and paid versions of the software you can use, and they have a ton of tutorials if you want to learn how to make awesome GIFs too! We recommend starting with the ready-to-go sticker animations.
If making your own GIFs seems a bit overwhelming, don't worry! Giphy is a website with thousands of pre-made, ready to go GIF's. Just search for one you like, right click on the image and hit "save image as." This will save the animation as a .gif file that you can upload directly to your website like you would an image.
Good luck GIF-ing!
Does your website need some love? Let us help!