Special districts thrive when connected to the communities they serve, which can be done with something as simple as a newsletter. Our team is inspired by the newsletters we're seeing from our districts, and we wanted to share three examples!
We also recently published an article on Inspiring Special District Websites that may be worth a read, after you've read this one, of course!
Let The Public Know What You Do
Nevada Irrigation District (NID)
To cap off the year of newsletters, Nevada Irrigation District (NID, for you cool kids) sent out a 2020 "Year in Review" that broke down the district's milestone achievements in easy, bite-sized chunks of text that are easy to skim. The content itself is mostly sourced from what they already had on their website, making it easy to punctuate with links for more detailed information -- no need to stuff it all in the body of the newsletter!
Ultimately, the compelling and readable list of the work NID has done for the community is a powerful argument for the essential services they provide and a great example for us to help educate the public on the importance of special districts!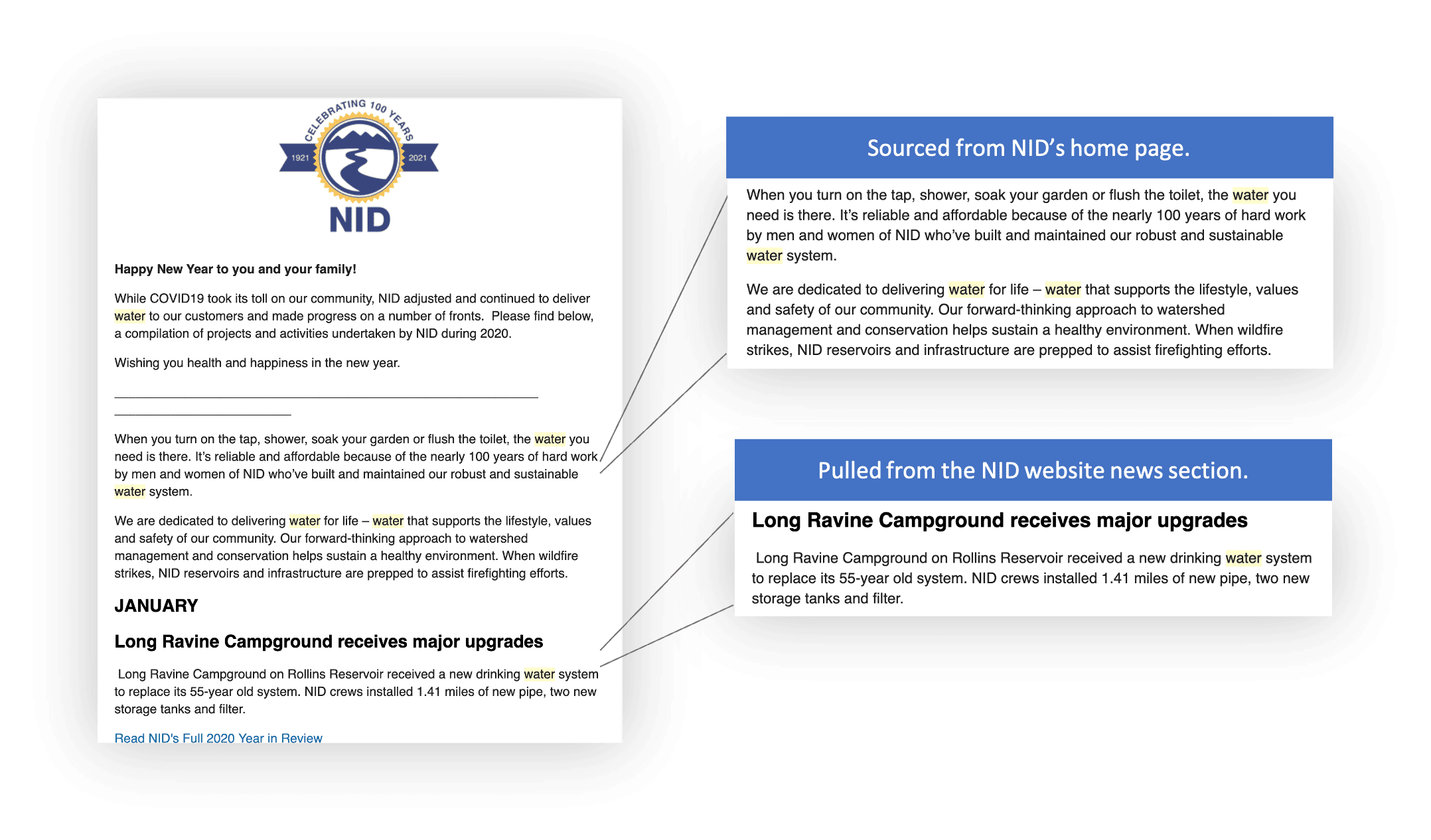 Let Content Tell Your Story
Florida Atlantic University (FAU)
One of the great benefits of keeping the public informed through news and articles published on your web site is that when it comes time to send out an update, the newsletter practically writes itself. That's definitely the case for Florida Atlantic University (or FAU). For them, it's simply a matter of choosing which of their amazing stories to feature and clicking "send"!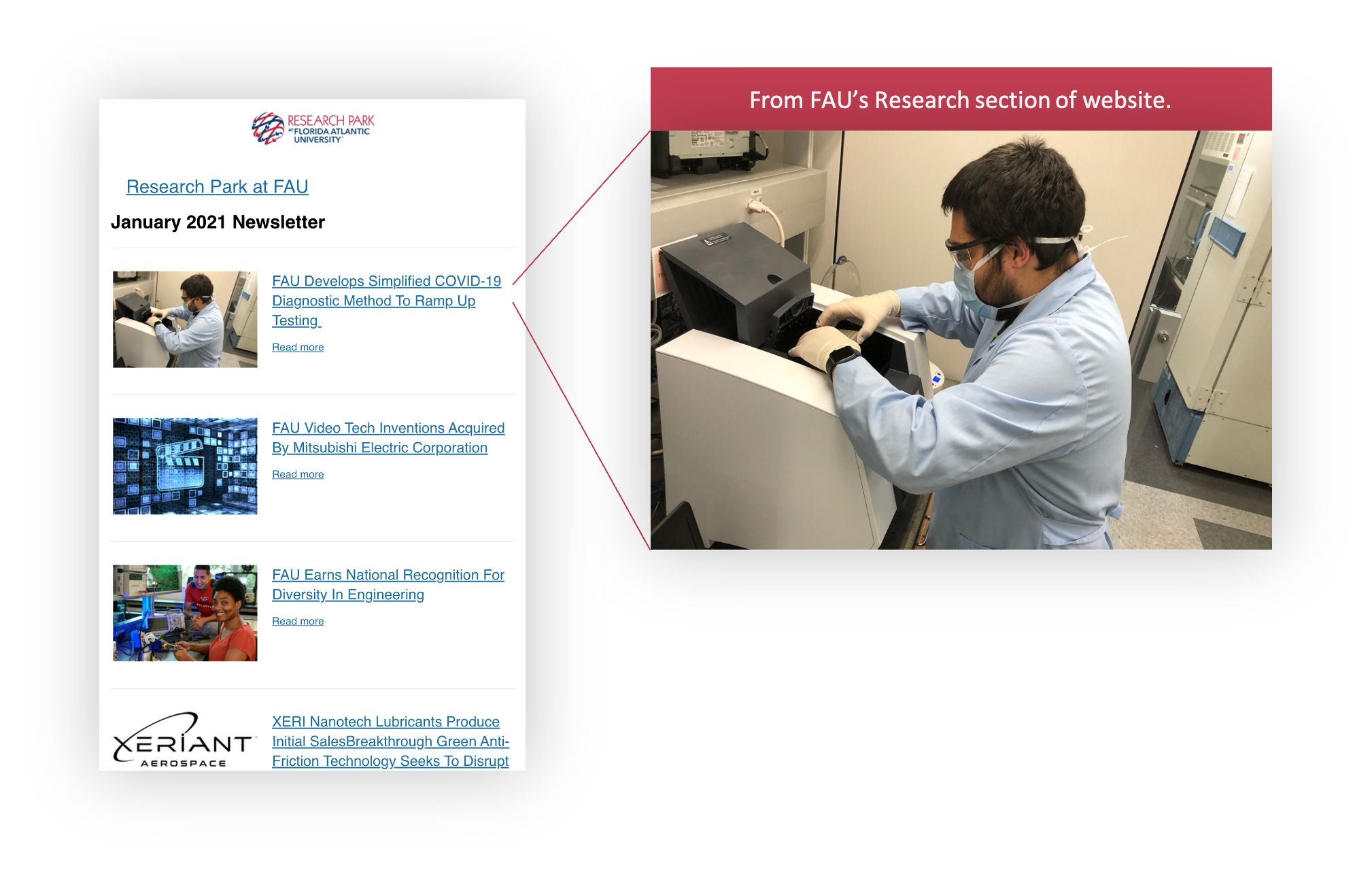 Make It Your Own
AVEK (Antelope Valley - East Kern Water Agency)
There's no reason informing the public can't be a fun and creative process, and expressing yourself authentically is an excellent way to make meaningful connections with your community members.
Antelope Valley - East Kern Water Agency (AVEK) nails this with "The Distributary", their own custom-branded quarterly newsletter complete with volumes, issues, and even a custom image header. Readers of The Distributary have come to expect reliable, consistent news about key water services and district business, all delivered in a comfortable, memorable and stylized package. What more can you ask for?