Our entire business is designed to provide affordable, predictable website technologies to local government ... regardless of your agency size.
Streamline Web is available for all local government agencies in the United States for a low monthly subscription fee. No contracts, no RFPs, no up front costs or long term commitment, and no hidden expenses. The pricing below includes support, unlimited hosting (no file size or storage limits!), and new feature improvements and designs for the life of our relationship.
The whole point is to make the experience predictable and give you complete control over your content.
Members of our partner agencies receive a discount; if you're a member of one of these agencies, please indicate so when you sign-up. If you want an agency you're affiliated with to become a partner of ours, please contact us.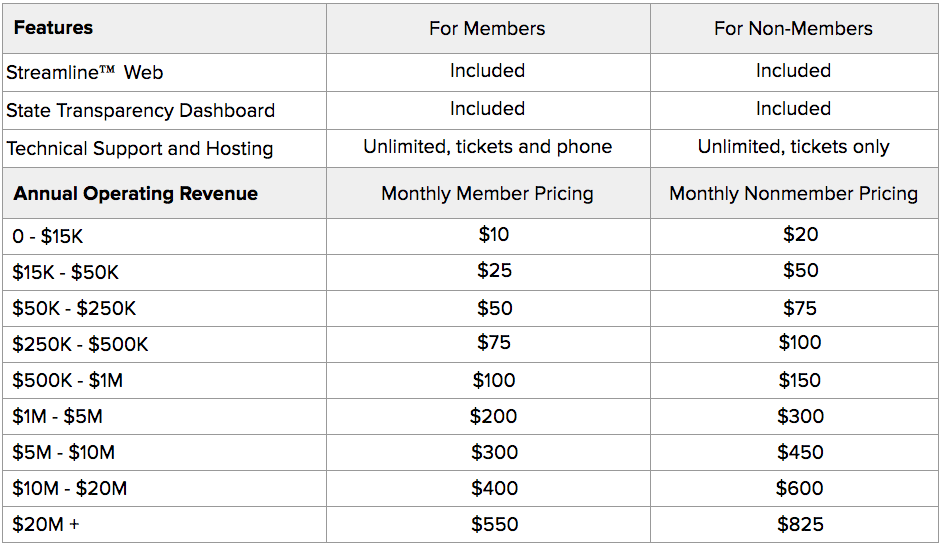 Pricing includes free site setup and training, unlimited hosting and support, full control over website content, plus product improvements and new features.
We're committed to creating a community of support around local government website transparency.
Ready to sign up for a free, no-obligation demo?
We'd love to help: