"I don't think even I fully understand how glad I am I did not go with another company, and have a complex site to figure out. Now that we have Streamline, I can't imagine having gone with one of the other web designers. Streamline works with CSDA to stay on top of state mandates, which is very helpful, and since their website tool was built just for special districts, there are compliance guidelines built right into the site. Needless to say, it is a relief to have that backup in place."
– Noëlle Denke, Public Affairs
Fallbrook Public Utility District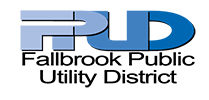 Hear more from our clients on our testimonials page, or contact us for referrals if you're not quite ready to take the plunge!