Streamline is more than just a website platform
It's everything your special district needs to thrive. Districts that switch to Streamline finally get to stop worrying about accessibility, compliance, and reputation risks. They get their time and control back. They get onboarding, training, and support. And most importantly, they get to spend their time serving their communities.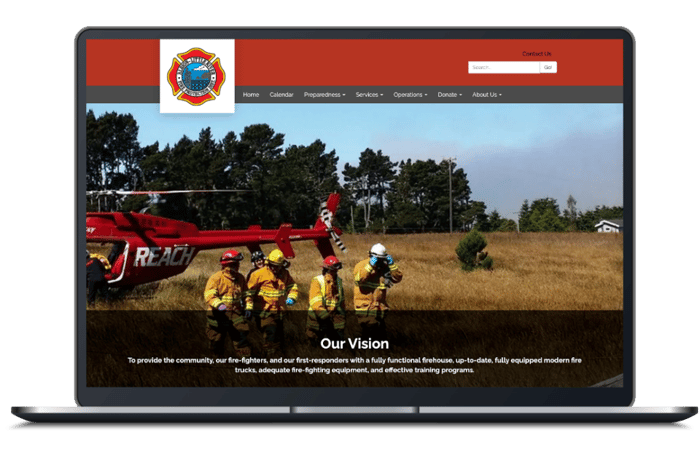 Accessibility
Streamline websites are ADA compliant and have a built-in ADA assistant to automatically resolve most issues.


Compliance
The built-in online compliance checklist presents all known legislation affecting your district in one dashboard.
Reputation Management
Streamline's templates, email tools, and web forms make it easy for your district to be professional and transparent.
Revenue
Streamline's built-in online payment collection system allows you to collect bills, sell products, and gather donations through your site.
Control
Streamline is designed with goof-proof templates, so anyone can confidently post an agenda or upload images without having to wait for a third party.
Training + Support
Free and unlimited training and support for all users. When you reach out for help, a real human will get back to you in less than an hour.
Sound good?
We would love to answer any questions you have about Streamline, pricing, or the website transition process.
Frequently Asked Questions
How does Streamline solve accessibility for my district?

Just as buildings need wheelchair ramps, public websites must have accommodations for users with disabilities.

Streamline is the first and only company to offer ADA scanning built into its product for special districts.

Streamline's accessibility assistant will guide you through specific fixes right on the page, without having to go to another system. With Streamline, remediation is right at your fingertips, with most identified problems being automatically resolved by the tool. Because Streamline is so easy to use, you can do the fixes yourself, or with help from our responsive team.

What Streamline can do for your district:

Monthly comprehensive site scans

Public accessibility policy landing page with up-to-date best practices for your state

Website issue reporting form

Scan results and remediation action reports

Monthly board-ready compliance reports
Are Streamline websites compliant with all state and federal requirements?

Streamline is the only platform dedicated exclusively to serving the unique needs of special districts—making complex compliance needs feel simple.

At the heart of Streamline is the compliance dashboard. It neatly presents all known legislation affecting your specific district.

The dashboard also includes best practices content relating to your district type, your board of directors, your financial reports and policies, and other policies.You can track your compliance and shoot for "all green lights" — meaning you have posted all required and recommended information.

Streamline is a software-as-a-service platform, so the system is constantly updated to reflect the latest regulatory requirements. Streamline is a software-as-a-service platform, so the system is constantly updated to reflect the latest regulatory requirements.
How much time does Streamline save the average special district?

We know that districts have to do more with less. Every tool we make is designed to give you time back, so you can do more of what matters.

Districts using Streamline save about 20 hours per month, or 5 hours per week.

These are a few Streamline features that will save you time:

Fast and easy content editing
District-specific layouts & design modules
Create once display anywhere (teasers)
Drag and drop menus
No code / no developer needed
Migration support - w

e can move your content for you

Ready to launch whenever you are ready!
Can I collect payments through my Streamline website?

Yes! All Streamline websites have a built-in online payment system. Districts can collect bills and donations, or sell products directly through the website.

Our payment system is backed by Stripe, so it is powerful and secure. It also communicates with most accounting software, like Quickbooks, for easy revenue management.
Are there discounts through my state special district association?

Yes! Streamline offers discounted pricing for members of special district associations.

Some of the participating associations include:

CSDA
SDA Colorado
SDAO
UASD
FASD
and more!

If you do not see your association listed, reach out!
Is there support available?

Absolutely! We would never leave you hanging.

Streamline's unlimited training and support program is free for all users.

Our training program includes:

1 - hour start-up training for all users
New staff member training as needed
Hundreds of on-demand tutorials
Monthly Masterclass webinars

Our support program includes:

Dedicated phone support hotline
Request help through your website
One-on-one Zoom session
Email support

And when you do reach out for help, a real human will get back to you in less than an hour.
Am I locked into a contract when I choose Streamline?

Nope! Streamline is a no-contract, affordable, month-to-month subscription.
Getting started with Streamline is easy.
Check out the 5 steps to getting started with a new website and what is included in the monthly subscription.
What people are saying about Streamline
"Cannon Beach RFPD has been part of the Streamline community since early 2017. I have been extremely pleased with the platform for the control we have gained, and the ease of updating content. The support received if we have a question is an email or phone call away. I highly recommend this website tool for any local government agency interested in a powerful and flexible system to maintain an up-to-date website."
"Streamline is truly wonderful! As someone who knew nothing about building websites before my current career, Streamline has made it simple and fun to put together a website for our District. They are so quick at responding to any questions or concerns. Every time you speak to someone there you feel as if you are talking to a friend, I have never heard them use a customer service voice."