Role will drive Streamline's expansion to new states and bring leadership to districts on key issues from ADA compliance and cybersecurity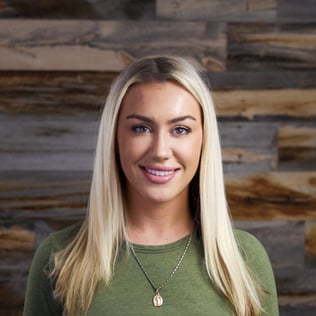 Maria Lara has been named National Director at Streamline in a trailblazing role that will oversee Streamline's expansion to new states in addition to California, Oregon, Florida, Utah, Colorado, Montana, and Illinois.
Since joining in 2018, Maria has personally onboarded more than 300 special districts in her roles as district advocate. Madison Wallace and Daelon Arriola joined Streamline in November and will work on Maria's national expansion team and assist in her efforts.
Maria has presented in four different states on new legislation affecting special districts ranging from digital interpretations of the Americans with Disabilities Act (ADA) for websites to mandatory posting and reporting requirements that vary by state and by district. Maria will continue to work closely with Streamline's product and customer success teams to ensure Streamline protects districts and "has their backs'' with new compliance and cybersecurity offerings.
Maria will also continue to collaborate with the National Coalition of Special Districts, which has worked to unify the definition of a special district and ensure opportunities for pandemic relief funding and federal infrastructure investment. She currently serves on the California Special Districts Association's legislative committee.
Prior to joining Streamline, Maria worked as a clinical researcher at the University of California, San Francisco. Maria has a Bachelors Degree from UC Davis and a certificate of advanced study in full-stack web development from the University of California, Davis Department of Computer Science.
Press contact
Annelise Spargo
(916) 900-6619
---